Helping Indiana Residents Obtain The Disability Benefits They Need
At McKown & Myers, LLP, we understand the struggles you face and are here to guide you through the Veterans Disability and Social Security Disability benefits application and appeals process.
At McKown & Myers, LLP, we are dedicated to helping people who have been diagnosed with physical and mental disabilities of all types, or who have suffered injuries due to another party's negligence.
Veterans Disability benefits were created to provide financial assistance for former service members whose physical or mental injuries result from their service duty.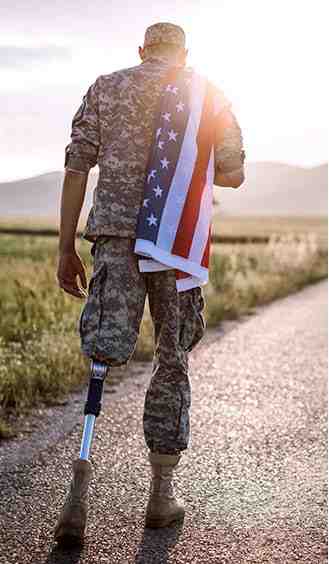 Social Security Disability benefits were created to assist individuals who are disabled and not able to work and earn an income.
Unfortunately, it can be incredibly difficult to obtain disability benefits. We can help with both the application and any necessary appeals.
Experienced And Dedicated Attorneys On Your Side
If you need Veterans Disability compensation or Social Security Disability benefits, you have probably spent some time reviewing the related rules and requirements. You probably have already stepped into the maze of bureaucracy, completing the application yourself only to be denied benefits. As you progress through the process, things only become more confusing and challenging. We encourage you to take advantage of the assets offered by our law firm:
Focus: Our practice is primarily focused on Veterans Disability and Social Security Disability law. We know the ins and outs of the system. We know how to steer clear of the pitfalls in favor of the opportunities. We know how doctors' offices work, how to read medical records, work with physicians and get the documentation necessary to make your case a success.
Resources: From our experienced staff to our network of physicians and other medical specialists, we have access to the resources needed to successfully navigate the system.
Proven skills: The fact that we have extensive litigation experience plays a major role in our effectiveness in Veterans and Social Security Disability cases.
Get Help With Your Case Today
Perhaps benefits seem out of reach. Perhaps you have already tried to obtain them and were denied. Do not be discouraged. We can help you get the Veterans Disability or Social Security Disability benefits you need. For a free consultation, call 
765-668-7531
 or take a few moments to fill out our online 
contact form
.