Obtaining VA Disability Compensation Benefits
If you are a military service member who suffered a service-related injury or whose condition was made worse due to your service, you may qualify to receive veterans disability compensation. Unfortunately, obtaining these benefits can be a frustrating, confusing and ultimately fruitless process. The lawyers at McKown & Myers, LLP want to help make the process as easy and effective as possible for service members throughout Indiana.
What Do I Need To Prepare For My Application?
If you are eligible for VA disability compensation benefits , the first thing you need to do is gather compelling supporting documents, including: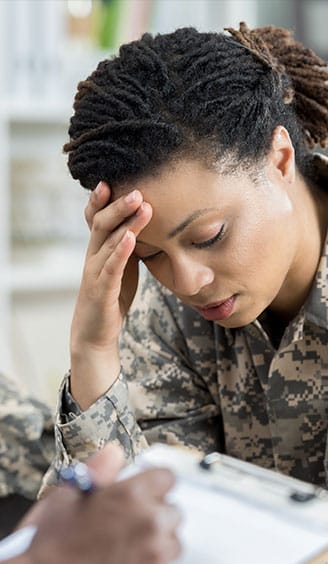 VA medical records that provide details about the origin of your disability or illness
Private medical records that include a diagnosis and prognosis for your disability or illness
Supporting statements from anyone who can confirm your illness and exactly how and when it happened
DD214 discharge papers and all service treatment records
The VA uses these and other supporting documents and evidence to support or deny your claim. Disability compensation determinations often boil down to being able to prove that your physical or mental injury or disability resulted from your service, and makes everyday tasks and working difficult to impossible.
Types Of VA Disability Claims
There are several types of claims:
Original: A first claim for disability
Increased: Request for additional compensation for a disability that has worsened
Special: Claim for special needs linked to your disability
Reopened: New evidence is introduced to support a previous claim
Secondary: Added or new benefits linked to an existing disability
How Do I File My Claim?
Once you have these supporting documents, you are ready to file your claim. You can mail your forms directly to the Department of Veterans Affairs or file the forms in person. You can find your nearest VA regional benefit office online.
Have Questions About The VA Disability Claim Process? Give Us A Call.
We are dedicated to ensuring that the brave men and women of our military get the benefits they deserve. To discuss your case, call our Marion office at 
765-668-7531
 or 
contact us
 online.