Helping Veterans Understand Their Eligibility For Disability Benefits
Seriously injured or ill veterans may have access to disability benefits provided by the Department of Veterans Affairs (VA). These benefits cover both physical conditions like chronic back pain and mental health conditions like depression.
At McKown & Myers, LLP, we have worked with veterans across Indiana for decades. We understand how frustrating and time-consuming the application process for disability benefits can be. We can provide helpful insights and guidance throughout this process.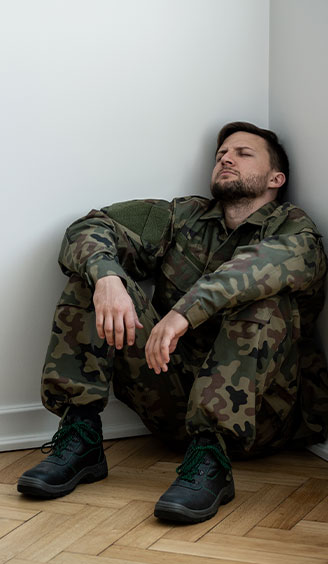 An Overview Of Eligibility Requirements
To be eligible for disability compensation, you must have served in the military and have a disability rating. Additionally, one of the following statements must apply to you:
You became sick or injured as an active duty service member.
You were sick or injured prior to joining the military but your service made the condition worse.
Your condition is related to your service but did not appear until later.
Both veterans and qualified dependents or family members can receive disability compensation. We can assist you to sift through the eligibility requirements that pertain to you and to gather the proper documentation to help you 
support your application
.
Sorting Through The Specific Classes Of Eligibility
Aside from the three statements listed above, there are additional specific conditions or circumstances that may make you eligible for disability benefits. These could include suffering from exposure to hazardous materials or chemicals, a disability after being a former prisoner of war (POW), post-traumatic stress disorder (PTSD), a condition that surfaced one year or more after your discharge from the military and more. We are knowledgeable in these specific classes of eligibility. When you meet with us, we will learn extensively about your condition to determine your eligibility and assist with submitting a sound, comprehensive application to obtain the benefits you need.
Discuss Your Concerns With A Lawyer
Deciphering the eligibility requirements and application process can be complicated without the help of an experienced advocate. Working with an attorney can help ensure you submit a strong application to recover the benefits you deserve in a timely manner. Schedule a free initial consultation at our Marion office. Call us at 
765-668-7531
 or 
contact us online
.