Helping You Recover Compensation After An Accident
After an accident, painful physical injuries can lead to significant personal and financial hardships. You may be in constant pain and unable to return to work. As the medical bills pile up, it is important to explore your legal options. Whether you were injured in a car accident or on someone's property, you may be able to seek compensation for your injuries and losses.
At McKown & Myers, LLP, we are dedicated to helping Indiana residents who have suffered injuries caused by the negligence of others. We will take the time to fully understand your situation and represent you to the best of our ability in negotiations and in court. When appropriate, we may affiliate with specialty firms. This does not add to the fee or cost to the client, and it continues the convenience of having local attorneys.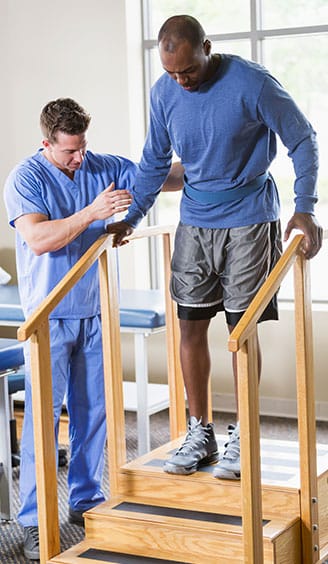 Ready To Represent You.
We have experience representing clients with various injury claims, including:
Motor vehicle accidents — Whether you were a driver, passenger or pedestrian who was injured in an accident, we will fight to recover compensation for your losses.
Premises liability/slips-and-falls — Public property owners have a responsibility to ensure that their property is safe. If you suffered injuries on private or public property, you have the right to seek compensation.
Wrongful death — If negligence played a role in a loved one's death, we can help you hold all responsible parties accountable.
Our lawyers have experience handling complex negligence and liability issues. At all times, we fight for your rights and promote your best interests.
We will help you seek damages related to:
Medical bills
Lost wages
Loss of property
Repairs of any damaged property
Loss of future employment opportunities
Long-term care costs
Pain and suffering
Our attorneys are committed to providing each client with individualized service. After an accident, turn to us for help in obtaining the financial compensation you need and deserve.
Injured Due To Negligence? Give Us A Call Today..
You deserve to fight for your rights after an injury. Give us a call today at 765-668-7531 to set up a free consultation. We can also be reached by email.