Tips To Follow To Get Your Social Security Disability (SSD) Claim Approved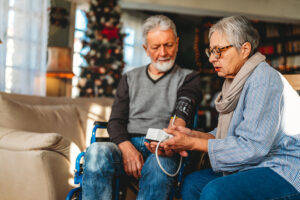 Get Regular Check-Up or Medical Treatment
Part of an SSD claim is having a doctor fill out paperwork to help determine the applicant's disability status. Regular check-ups or medical treatments can help the applicant's doctor provide evidence of their medical condition on the claim.
Proper Documentation of Medical Condition
Proper documentation is vital in supporting an SSD claim since it can help the applicant keep track of their medical conditions and their effect on their daily life. Tracking these effects can also help their doctor and lawyers prepare the SSD application.
Get Legal Representation From a Qualified Social Security Disability Lawyer
Navigating the complex rules and conditions set by the Social Security Administration on disability benefits is quite an undertaking. Figuring out the criteria, regulations, and forms for a successful social security disability benefits claim can be time-consuming and confusing. Thus, it is beneficial for an applicant to retain the services of a qualified social security disability lawyer to help with their SSD claim.
Our attorneys here at McKown and Myers are well-experienced in the rules set by the Social Security Administration, especially in disability benefits. We are committed to assisting our clients to rightfully and successfully claim social security disability benefits.
What Could Disqualify An Applicant From Getting Disability Benefits?
Making Too Much
SSD benefits provide monetary help to people with a medically determinable disability that limits their ability to retain employment to support themselves financially. Thus, one of the things that the Social Security Administration (SSA) considers when reviewing an SSD benefits claim is the applicant's ability to generate income.
Under the SSA rules, an applicant working and earning $1,470 or more per month is not eligible for SSD benefits. But an applicant who is not working or if they are working they do not earn more than $1,470 per month or more may be eligible for SSD benefits provided they also qualify under the other criteria. However, if an applicant is statutorily blind, then they would only be disqualified from claiming SSD if they make more than $2,460.
Not Having Enough Work Credits
A criterion on whether an applicant is eligible for SSD is whether they have accumulated enough work credits. The amount of work credits the applicant needs depends on how long they have worked.
Under the Recent Work Test, an applicant who becomes disabled at age 31 or older must have worked 5 out of the ten years before their disability. Whereas an applicant who becomes disabled between the ages of 25-30 needs to have worked half the time between the ages of 21 and the age they become disabled. However, if an applicant becomes disabled before turning 24 years old, they need 1.5 years of work in the three (3) years before they become disabled.
Medical Condition Does Not Meet a Blue Book Listing
The applicant's medical condition must be included in the blue book to qualify for SSD benefits. The Disability Evaluation Under Social Security, also known as Blue Book Listing, is a list of severe conditions the SSA considers in determining whether an applicant is qualified for SSD benefits.
If you or a loved one is eligible to claim Social Security Disability (SSD), you can count on us to assist you in filing your claim. At McKown and Myers, it's our job to help Hoosiers like you get the compensation they need to get medical treatment and support their families. We're here to answer your questions about your SSD application – call 765-668-7531 or complete our contact form here. There's no obligation – we're here to help.